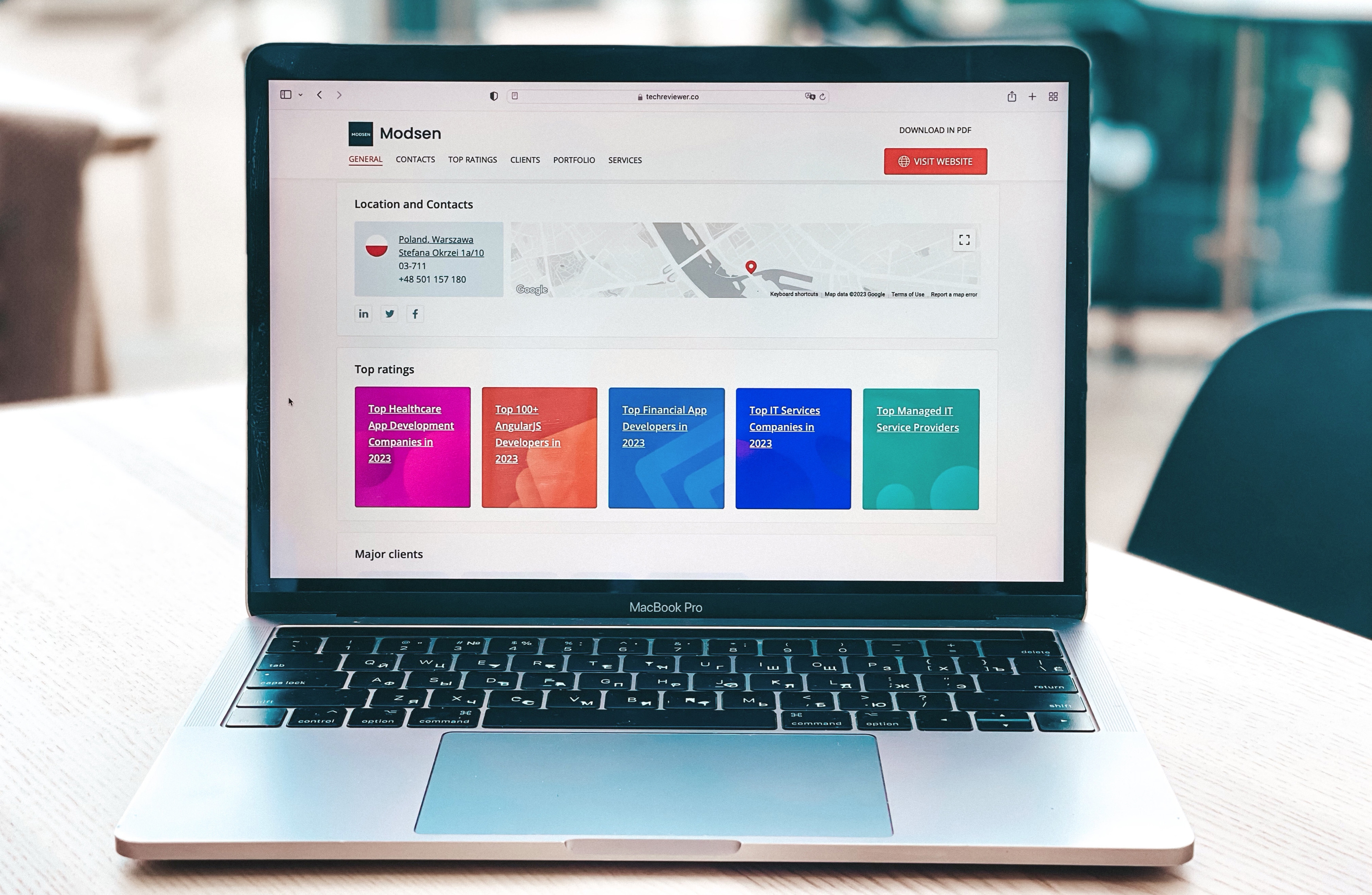 Modsen has recently made it into the top rating lists on Techreviewer's website. Our company has been named among the:
top healthcare app development companies in 2023;

top 100+ AngularJS developers in 2023;

top financial app developers in 2023;

top IT services companies in 2023;

top managed IT services providers.
This is a testament to the company's commitment to delivering high-quality, customer-focused solutions in healthcare, financial, and IT services. We have a proven track record of providing clients with cutting-edge technology solutions that are tailored to their specific needs, delivering high-quality results while offering competitive pricing models.
Techreviewer's recognition is a milestone for Modsen and a tribute to the company's spirit of excellence and dedication to creating technology solutions that transform businesses. Our team's continuous commitment to providing custom software development services tailored to each client's unique business needs underscores the unwavering dedication to delivering quality, innovative solutions.
We are proud of our accomplishments and excited about the future of Modsen as we continue to provide top-tier services to our clients.