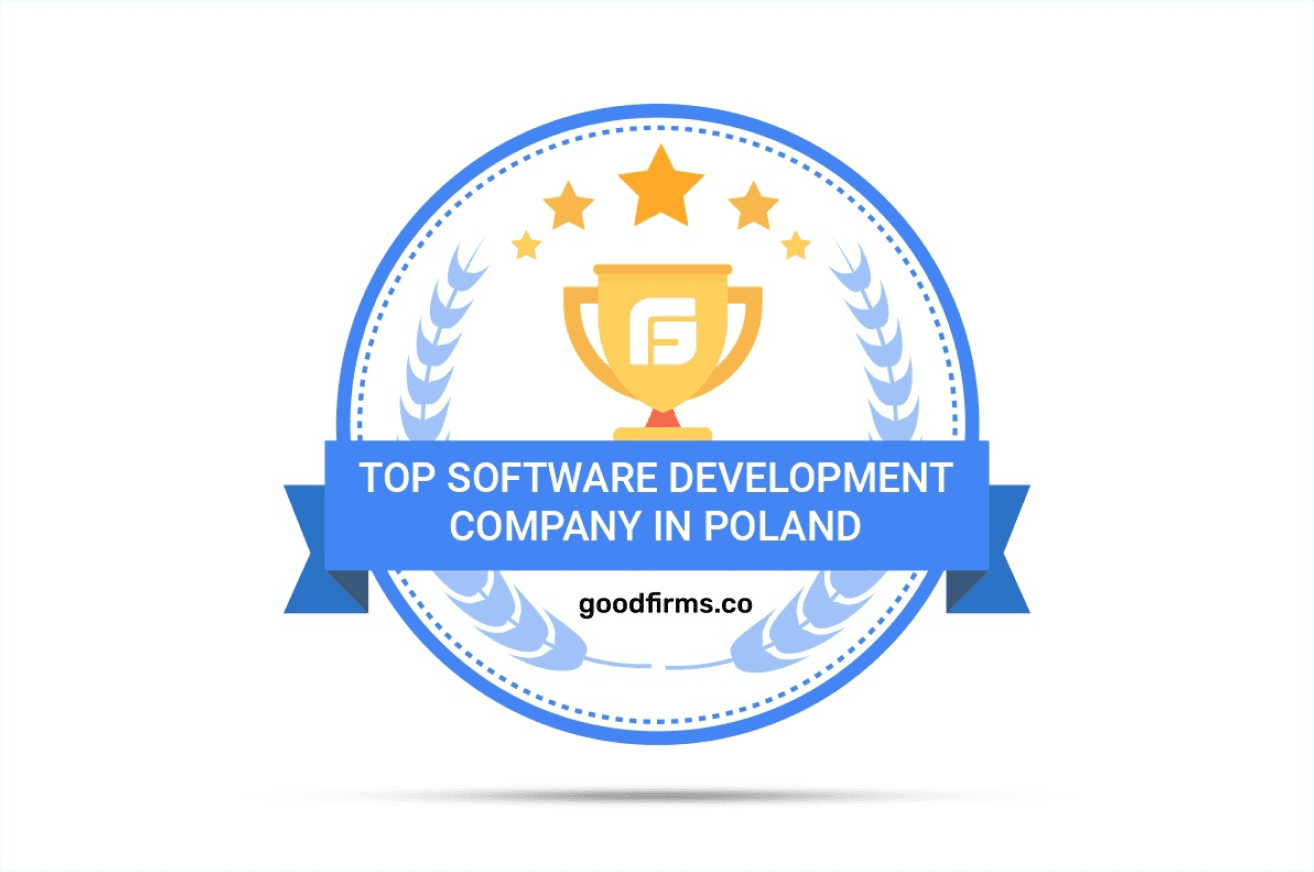 Information technology will be one of the fastest-growing industries in 2023. It is an era where trends and technologies change constantly due to diverse requirements from different industries and business structures.
Today, Artificial Intelligence (AI), automation, blockchain, cloud computing, and big data are trending technologies that will continue transforming businesses for better results, especially in the Fintech industry.
When it comes to innovative software solutions, Modsen has years of experience and expertise in developing customized software development that is reliable and robust to provide unmatched satisfaction to their clients globally.
Let's discover what Modsen offers and how it works in the Fintech industry and other related disciplines!
Modsen Made A Significant Contribution to Software Development in the Fintech Industry
Modsen was founded in 2020 with headquarters in Poland. They specialize in developing customized software solutions and staff augmentation services. Their exceptional experience and professional approach help them provide top-notch software solutions that transform businesses with sustainable growth.
The company has highly skilled and qualified developers who are dedicated to delivering scalable and successful automation, digital transformation, reliable business processes with excellent efficiency, and cost-effective app solutions that aspire and inspire the Fintech industry globally. Modsen's highly experienced and certified software developers have delivered successful projects with on-time deliveries, making them a reliable software solutions provider globally. The company's mission is to help businesses evolve and elevate by providing excellent growth opportunities on a global scale. Moreover, Modsen's team has served diversified clients with complete satisfaction and business success, enabling them to receive higher client retention rates with customer loyalty. They served many industries and achieved a prominent position on the most popular and reputed reviewing platforms. GoodFirms' reviewers and researchers have recognized Modsen as one of the most technologically advanced software solutions providers and awarded them as the top software development company in Poland.

The Secret of Successful Fintech Projects Delivered By Modsen
Every project requires reliability and sustainability that benefits clients financially and professionally. Modsen's incredible team of developers has years of experience and skills to develop the finest software products unmatched in the market and excellent customer support, making them most in-demand in the Fintech industry. Here is one of the few Modsen's Fintech cases to know more about its work process and the values they bring to its clients.
Technologies used - Node JS, UI - React, Java, Bootstrap.
Challenges - Develop smooth and efficient product functions and ensure sufficient preparation for creating software that is scalable in the future.
Solutions - Rework existing software, develop the interface according to new functionalities, and reliable testing of implemented changes.
Results - The delivery of the financial report generation solution was successfully implemented with measurable results as per the client's expectations.
Technologies used - Hapi.js, UI - React, Redux, Saga, Typescript.
Challenges - Need to work on existing applications through product addition as per the client's requirements.
Solutions - Modify the app's microservice logic, build an intuitive user interface, extend functionality, advance the analytics system, and integrate third-party services.
Results - Improved business processes, including a panel of apps, clear offer descriptions, and a loan tool.
Technologies used - Hadoop, MapReduce, YARN, PowerBI, Hive, HBase, AWS, Azure, GCP, Kafka, ClickHouse, ScyllaDB.
Challenges - Reduce the fraud detection rate, crack customer insights, and analyze market trends in the era of big data solutions.
Solutions - Perform advanced analysis of a cloud system that can manage high volume and data complexity with real-time insights for making better decisions.
Hence, Modsen's success secret is the mixture of unmatched dedication, determination, and diligence in their working process with a professional approach making them a reliable Fintech software solutions partner globally. Click here for more Fintech cases.
Why Do GoodFirms Mention Modsen as Poland's Most Reliable Software Solutions Provider?
Modsen possesses teams that focus on clients' business needs to help them achieve their business goals and objectives successfully. Their reliable and result-oriented approach with great passion and professionalism attracts clients and increases customer retention rates. They prioritize long-term relationships with their clients and provide solutions with excellent results no matter what challenges they face!
The company believes that every project is a unique case with its specific business requirements. Their team works with dedication and passion to deliver measurable results that exceed their client's expectations and add business value. Modsen offers growth opportunities by providing highly experienced and skilled fintech experts who manage the outsourcing of fintech application development, save cost and time in the staff augmentation process, and deliver the project on time.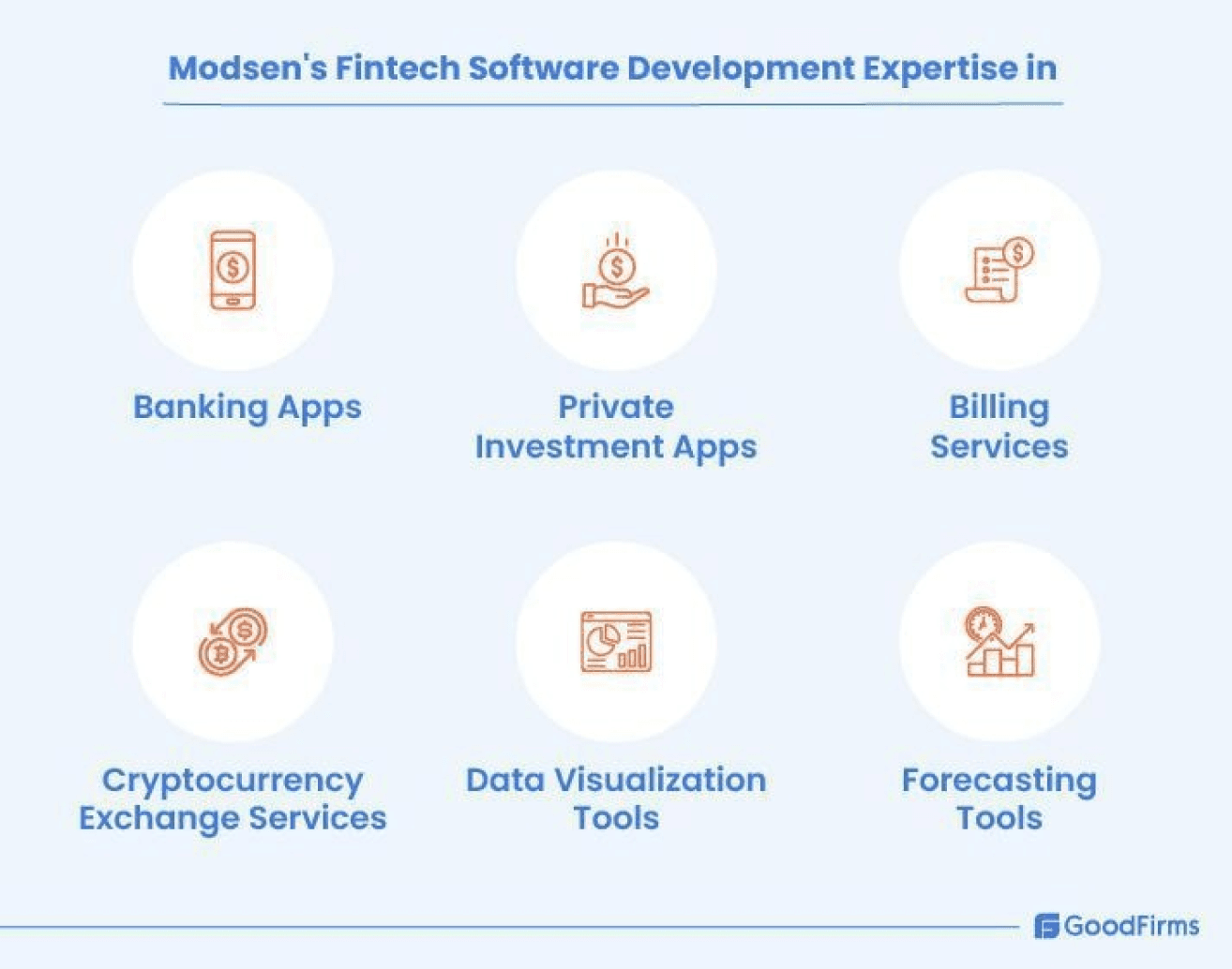 Conclusion
After comprehending Modsen's fintech cases, it is evident that the company has all the abilities and capabilities to deliver successful and valuable fintech software solutions. They are professional and passionate about developing innovative software products for their clients. Also, their incredible achievement makes them the pioneer in fintech solutions provider globally.
About GoodFirms
GoodFirms is a trusted B2B research, review, and listing platform helping businesses accelerate their digital journey and maximize modern technology's value. The company connects service providers with service seekers through a comprehensive and thoroughly researched fact-based list of the best services and solutions. Recognized as the most reliable source for the B2B market, GoodFirms has world-class experience with partners across the globe.