MODSEN .NET TECH TALKS
Our team of  .NET developers  is not only actively growing and successfully implementing customers' projects but it also makes time for holding in-house online trainings and meetups.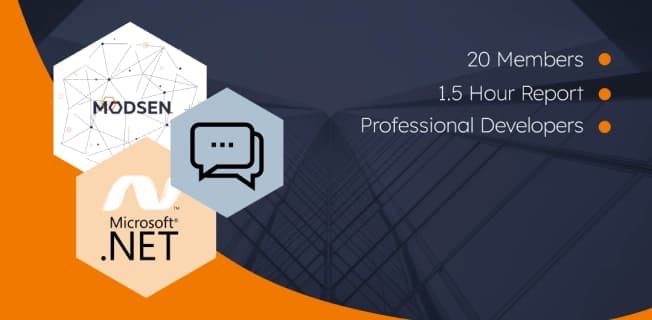 Every Wednesday our colleagues organize internal .NET Tech Talks where everyone can present unique material and share their knowledge and experience with others. Just like our .NET developer Evgeniy K. did last Wednesday talking on the issue of OWASP TOP 10: 2021.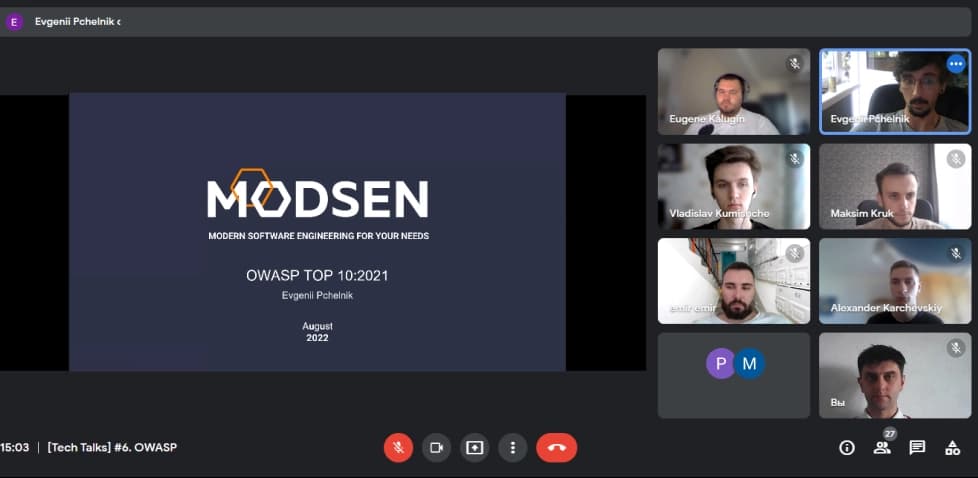 One of the  Modsen company  features is its openness and readiness to share the most precious of our resources - time, knowledge, and even cookies - with colleagues. We are proud of our team and guys from .NET in particular.