Strengthening your team with Modsen
We've been providing team augmentation services since the foundation of . Over the years, Modsen dealt with dozens of partners from various business industries accumulating the necessary experience and expertise to guarantee top-notch project development quality that doesn't have weak spots.
Flexible team formation approach
We are targeted at long-term cooperation with each of our clients. You can scale your technical staffing up and down anytime if your project requires such alterations.
Trial period
Despite our deep confidence in the quality of Modsen experts, we offer additional insurance in the form of a 15-day trial period during which you'll understand if some changes need to be introduced to the selected team lineup.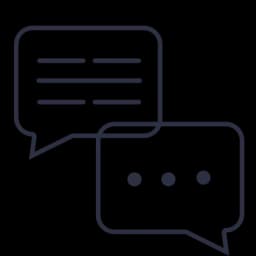 Convenient communication
Modsen has gathered technical specialists with strong communicative skills. We ensure that the people on your remote development team will be responsive, productive, active, and highly responsible.
Qualified reserve resources
Providing flexible IT staff outsourcing services, we have foreseen all the extraordinary scenarios. Modsen always has an access to backup resources who will be able to join your project without losing on its development time and quality.

Code quality
From the first day of cooperation, your project becomes dear to us. Modsen experts will help you find the solutions to boost development, avoid needless work, increase productivity and optimize costs. The product code we build will be easily supported by other specialists.
Similar business development approach
The principles, goals and project management approaches, and in-house communication tactics we employ are in line with the best IT industry practices. You will seamlessly integrate our experts into your environment without suffering communication losses but improving the development process from the inside.